Emily Kvancz - Founder and creative director
Emily began her makeup journey in 2000, starting fresh out of college as a makeup artist for Smashbox Cosmetics. She held various positions at Smashbox, including being their exclusive "Online Makeup Artist" from 2007 - 2009.
In 2005, Emily decided to branch-out as a freelance makeup artist for weddings, TV and film, fashion and editorial, and social events. Along the way, she learned how to re-create the most coveted, flattering, and chic hairstyles for her clients, allowing Emily to complete the look with hair and makeup.
Her product knowledge, fashion background, natural creative ability, makeup artistry know-how and 17 years of experience come through in making her clients look their absolute best, thereby creating the perfect look for any occasion.
"I love my clients and take extreme care to make them not only look beautiful, but also help them to feel confident from the inside, out. It is my honor to be someone's stylist, and I take my work very seriously. I am a perfectionist, and this comes through in my work... every one of my clients is going to look like a million bucks when I'm finished".
our team of hairstylists and makeup artists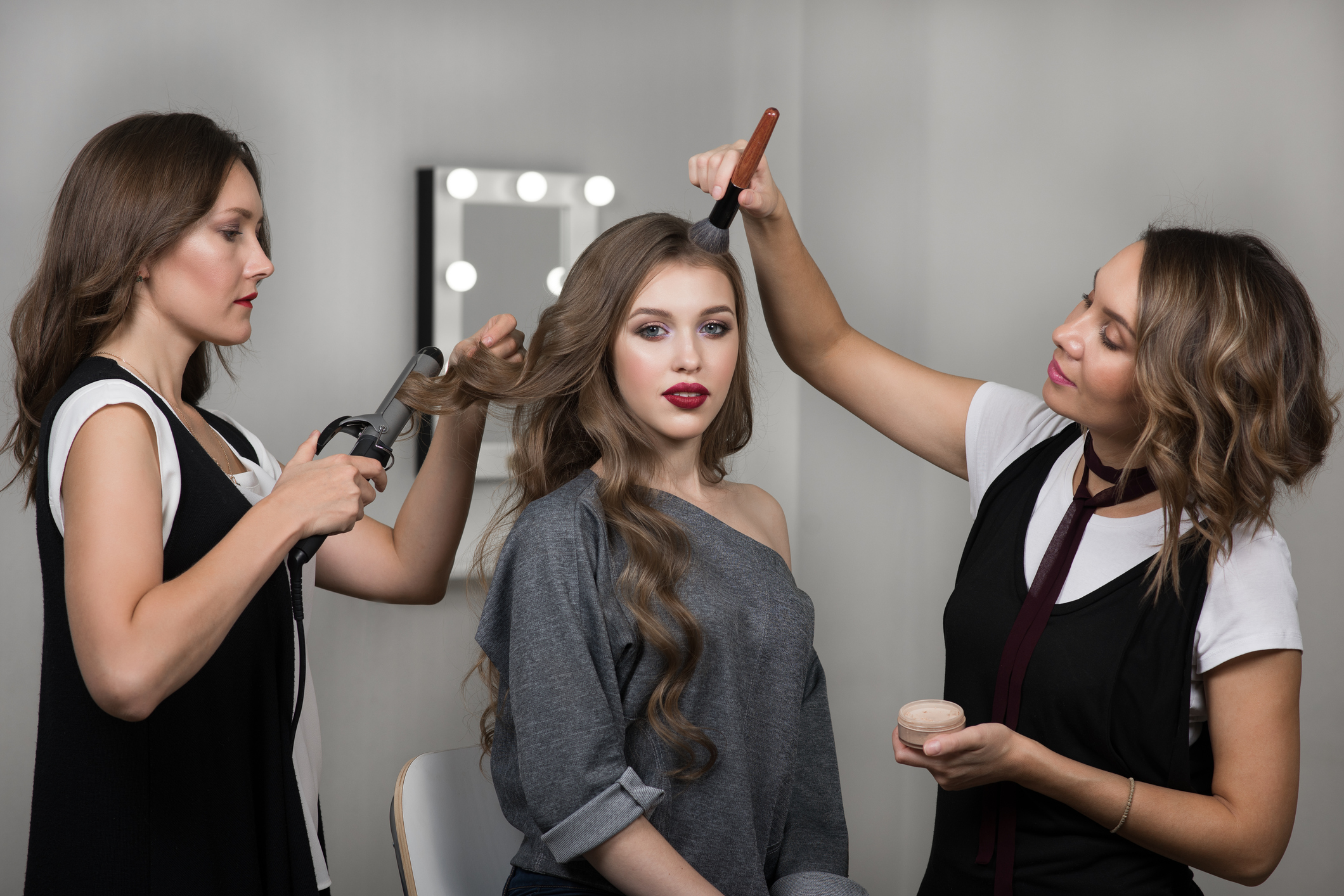 Santa Barbara Hair & Makeup's team of beauty professionals were all chosen for their incredible talent and because they maintain the highest standards of professionalism while on-location. We are happy to accommodate any group size, from just one bride, to wedding parties with 9 or more people needing hair and/or makeup. We maintain our reputation of being on-time, staying on-schedule, and most of all: for doing amazing work, every time. All of our stylists have many years of experience under their belt of being a freelance stylist. We all have a great time working together, and keep the vibe of your special day light and fun!